One of the best things I did for myself in 2015 was start getting dressed again. In real clothes.
After giving birth to five kids in seven years, I had stopped taking care of myself.
Or at least I had stopped caring about what I was wearing.
Actually, that's not true.
I cared. And I felt like shit.
But I was so far out of the taking-pride-in-my-appearance loop that thinking about finding cute outfits to put together and having to spend time figuring out what staple wardrobe items I would need to make multiple outfit combinations was totally overhwelming.
Then, almost exactly one year ago, I got my haircut.
That was one of the other best things I did for myself in 2015.
Once I did that, I started to want to wear actual clothes.
I was tired of dressing like this:
That was literally what I wore every day.
A hooded sweatshirt and black yoga pants or sweatpants.
But my new do really made me want to start looking like I cared again.
The problem was, I didn't really have any clothes I liked or that fit me well, and I didn't have a whole lot of money.
Then, in the fall, I started reading the Life Changing Magic of Tidying Up, and I basically got rid of everything in my closet.
I had lots of clothes in there, but I either hated them or I couldn't fit into them.
And then I got an email from Alison Lumbatis of Get Your Pretty On.
It was rather serendipitous.
She developed a capsule wardrobe system where she provides you with a list of mix and match items and ways to combine them that give you a full wardrobe for the season. She wanted me to try it out.
I used to be a fashion plate. So it's not like I didn't know how to put outfits together.
But I was so out of the routine of taking care of myself that I didn't even really know where to start. Plus I didn't have the time to go hunting around stores trying to figure out what stuff I could get that would all work together.
I had to take advantage of this opportunity.
And thank God I did.
It was life changing for me. Literally.
I went from looking like this:
To looking like this:
And this:

And this:
And it was super easy to make that change.
The Spring Style Challenge is now available. I'm so excited.
I got mine today, and I'm going to start looking in my closet to see what pieces I already have tomorrow morning.
If you are sick of wearing yoga pants and hoodies, I seriously encourage you to join.
Like seriously.
It makes looking good almost effortless.
And when you start taking care of yourself again, you start feeling much more confident.
And when you feel more confident, you feel more capable and more empowered.
And when you feel more empowered, you are able to face challenges.
And when you are able to face challenges, good things happen.
You know, like working your ass off until Tyrone calls with the answer you've been waiting two years to hear.
So yeah.
Every challenge I've done has been worth every single penny for me.
If I were you, I'd click on that link below and sign your yoga pants wearing ass up like, um… right now.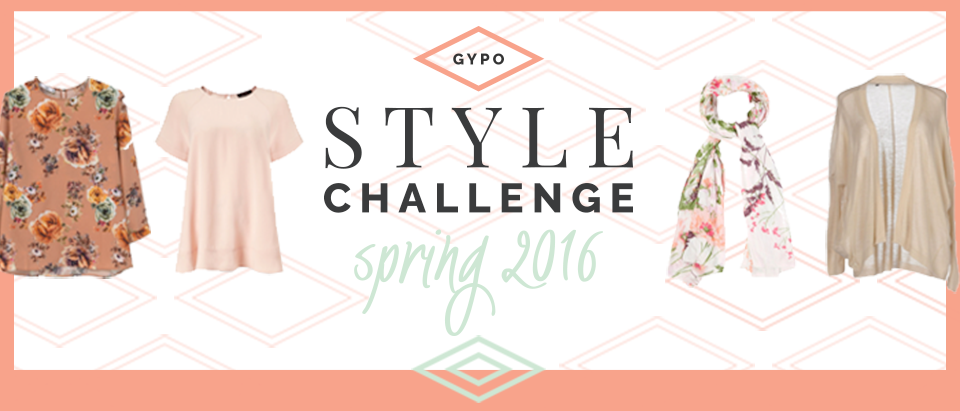 Back at Number 1! Thank you!
Please keep voting!